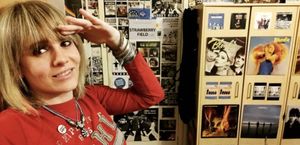 LIVE DATES
Afternoon show, also featuring Sweet Knuckle and Waltz Away.
£6 advance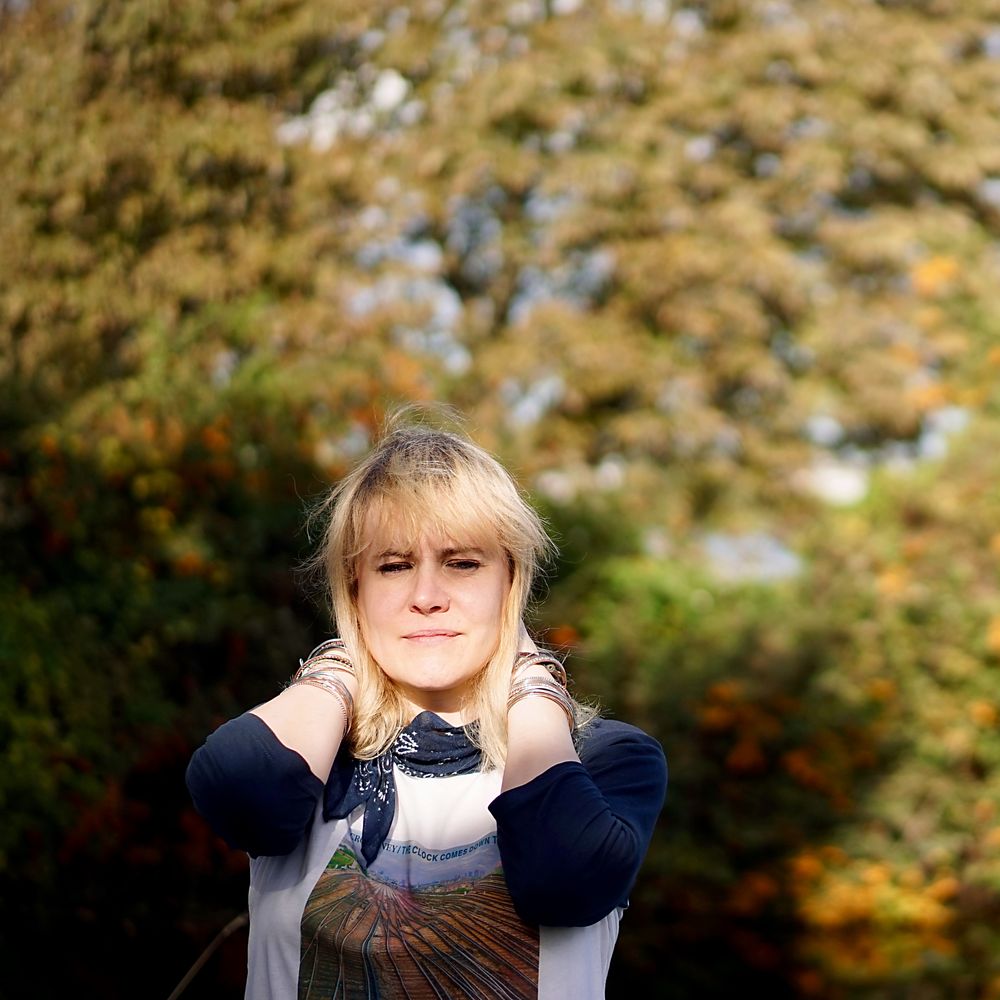 biography
KEELEY, fronted by singer, guitarist, 

songwriter and 

enigmatic Dubliner 

Keeley Moss enjoyed a transformative year in 2022

 with the success of break-out singles "The Glitter And The Glue" and "Forever's Where You Are" and the release of her mini-album 

'Drawn To The Flame', which was featured by UK indie-powerhouse magazine 

Louder Than War

. 

While seeming to come from nowhere, Keeley had actually been a key figure on the Irish music scene for some years previous with her band Session Motts before deciding to forge a path entirely on her own in 2020. With the help of skilled Dublin producer Alan Maguire, she began to craft songs that encompassed her encyclopedic knowledge and passion for music stretching back to early Pink Floyd, The Pretenders, The Smiths, Pet Shop Boys and the rich vein that is the dreampop canon of the late 80s and early 90s. It would also be the point at which she decided to base her songwriting exclusively around the murder of Inga-Maria Hauser, a case that had fascinated her for many years and a subject she had written extensively about in her blog The Keeley Chronicles. 
Determined to make her mark in Ireland she spent 2020 self-promoting to Irish media, gradually coming to the attention of national DJs and key music writers. Suddenly her songs "The Glitter And The Glue" and "Last Words" were on the national airwaves and her involvement with the Inga-Maria Hauser case was being picked up by the likes of the Belfast Telegraph and the Derry Post. In May 2021 a deal was struck with London label Dimple Discs, home to Irish compatriots Cathal Coughlan, The Undertones and 

Telefís

. The release of the 'Brave Warrior' EP in June 2021 was the catalyst for even more national Irish radio support, but now the word on "The Glitter and the Glue" had crossed the Irish Sea, and plays on BBC 6Music were becoming common with support from

 Steve Lamacq 

and

 Radcliffe & Maconie

. Regional BBC support in Northern Ireland and Wales followed, as did American play on

 SiriusXM, 

college radio and hundreds of global internet radio programmes. 
A second EP 'Echo Everywhere' landed in November 2021, supported by further excellent radio and press reactions. On the live front, Keeley and her band were catching fire in their native Dublin with sold out shows at Whelan's, The Thomas House and The Grand Social and a showcase gig at The Lexington in London. Come the new year, Keeley was nominated by Ireland's Hot Press as one of their "Hot for 2022" acts, and the stage was set for the next chapter in a story driven by self-belief, determination and a lifestyle devoted exclusively to music and songwriting. "I don't have relationships, I don't have pets, I don't even own a TV, I just spend my days mainlining music" she confesses.